We are in the charming village of Suxy, commune of Chiny, in the province of Belgian Luxembourg. Morning panoramic view of Suxy.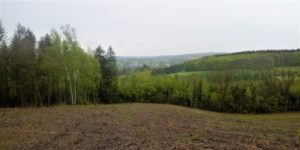 Lessons are given  sometimes in the School of Suxy, in the village,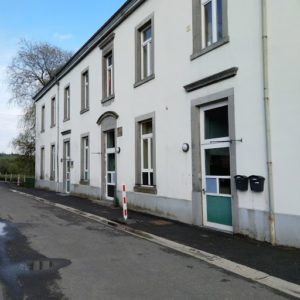 Else in the main house 'Les Croisettes'(L) 800m above the village,  and in the Guest House in Suxy (R).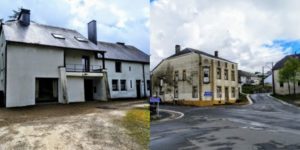 Adresses: The Main House in Les Croisettes, 10 rue Grande, 6812 Suxy (Unfortunately the GPS doesn't bring you a the right place) 800m above Suxy, direction Les Bulles. The Guest House in SuxyRue Grande 68, 6812 Suxy (Unfortunately the GPS doesn't bring you a the right place) On the main cross at the center of Suxy The Guest House in Straimont : Rue du Moulin 51, 6887 Straimont We also have the cabin in the  forest,  where we walk, swim  and teach sometimes And in Suxy, river La Vierre where you can fish and walk
We also have the cabin in the  forest,  where we walk, swim  and teach sometimes

And in Suxy, river La Vierre where you can fish and walk