E-Tap Seminar 2017
European Tap-guitar seminar
When: Monday 17 to Sunday 23 July 2017
Where : Libramont – Belgiumhttp://www.akdt.be/index.php/stages/musique
Organisers: Académie d'été de Wallonie and Clic Music
The Teachers:
Kai Kurosawa (Japan, US)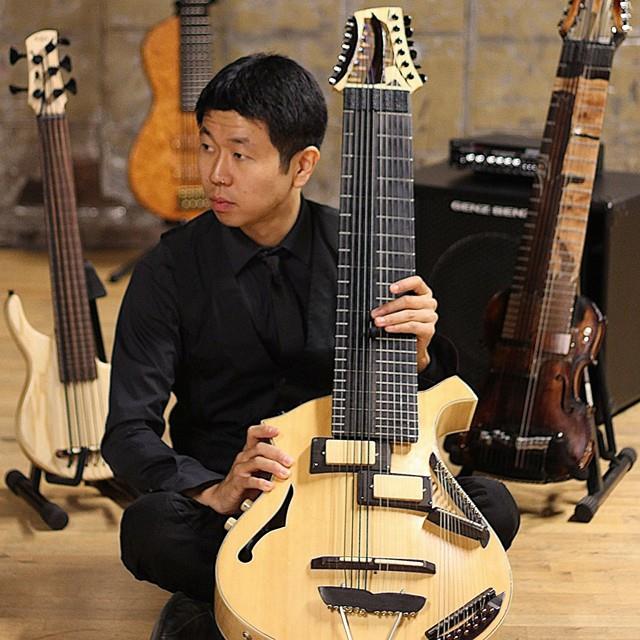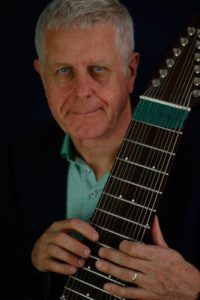 Guest teachers
Andre Pelat (Pélat en français)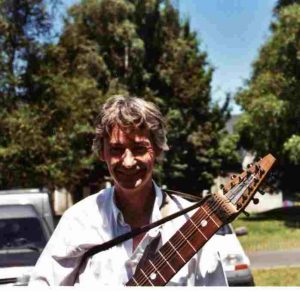 The great French virtuoso tapper will be in E_tap as guest master from July 18 till 20. André, playing the Chapman Stick TM with it's regular tuning,  was one of the first tapper to adventure into classical music. However he went into jazz and many other world music as well. He shall participate to our concerts and give master classes . E-Tap students will have the possibility for private lessons on July 19. Welcome back to E-Tap Andre!
Wolgang Daiss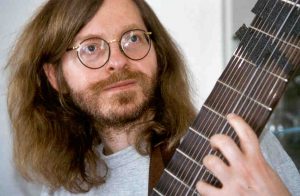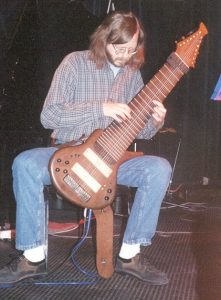 Wolfgang Daiss, the most prominent tapper in today's contemporary  music, has confirmed his participation to E-Tap. Wolfgang has shared, with Daniel Schell , an involvement to bring the tap-guitar in the world of contemporary classical music. Having most of his chamber music works, Wolgang is now preparing with Daniel a ta-guitar concerto. Wolfgang shall be present to ETap, on  July 17-18, only for your private lesson.
Kuno Wagner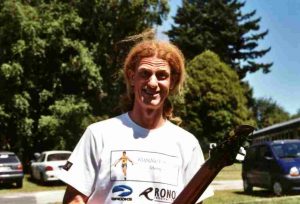 Kuno Wagner, a prominent musician of this time, playing the classical guitar, the two-regions tap-guitar, the Crafty one region touch-guitar and… an extraordinary creative percussionist. Kuno is one of the leading spirits of E-Tap. He has accompanied us for concerts and afternoon rhythmic classes. He shall be there from July 20 to 23 and … highly welcomed !
Topics of this 2017 session:
Kai Kurosawa
Kai teaches and plays in US and Japan. After completing  musical studies in classical and jazz guitar, he taps on an uncrossed tuning, with the bass side fret less . Kai covers jazz, contemporary and his own original music. His style is innovative and highly personal.
Daniel Schell:
– General tapping techniques: fingering on various boards (including the guitar)  and tunings ( 4ths, 5ths, crafty)
-Harmony: Traditional, jazz and new chord changes. We shall continue the chords studies which we started last year.
Watch the scores of "Spring Comes" and Blue E-Tap.
"Minor 8"
– Rhythmics: Even and uneven metrics: Using such meters as 4/4 , 5/8 and 7/8 and alternating them.
– Creating interesting rhytms and lines on those meters and others
– Multi motive improvisation: one different motive in each hand.
Andre Pelat will give master classes on his extreme virtuoso style on the tap-guitar. An all time disciple of the Emmett Chapman tuning on the Stick TM, André has brought in the interpretation of many classical pieces requiring a virtuosity that he only has in the hands. We are happy to welcome him back to E-Tap. He will be available to you for master classes and private teaching.
Wolfgang Daiss: the greatest and most impressive tapping reader of all times, Wolgang teaches individually during the session. Here is your opportunity to have a -free- private lesson with legend Wolfgang.
Kuno Wagner: (A clasical guitar player – a Crafty tapper – a drummer of excellence ) All at the same time??? Yes, that is Kuno, and he shall visit us and accompany you during the performances and classes.
Stefan Huth
Stefan Huth- from the Markus Reuter movance-  shall unfortunately, not be able to participate to ETap 2017, however he is always more than welcome to the following editions.
AKDT
Académie Internationale d'été de Wallonie
Avenue Herbofin 39
B-6800 LIBRAMONT
Belgium
(Map)
In collaboration with "AKDT"
www.akdt.be
Académie Internationale d'Eté de Wallonie.
Check our schedule of the 2017 session here
Any questions ? Please check our FA.Q page