E-Tap Seminar 2018 : European Tap-guitar seminar
Main Topic' Harmony on the Tap-guitar'
We shall concentrate on harmony, advanced harmony in new music, chords, simple chords,
four-notes chords on the Right hand, different basses.
When: Monday 23 to Sunday 29 July 2018
Where : Libramont – Belgiumhttp://www.akdt.be/index.php/stages/musique
Organisers: Académie d'été de Wallonie and Clic Music
The Teachers:
Randy Strom, (US)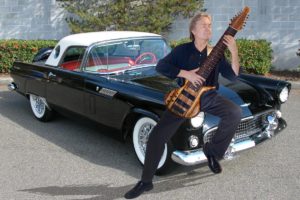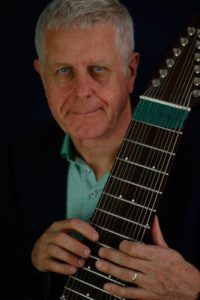 Guest teachers
Wolgang Daiss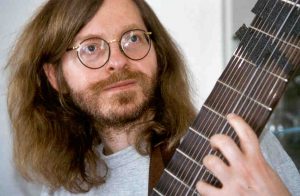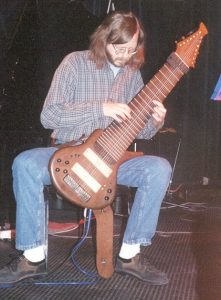 Wolfgang Daiss, the most prominent tapper in today's contemporary  music, has confirmed his participation to E-Tap. Wolfgang has shared, with Daniel Schell , an involvement to bring the tap-guitar in the world of contemporary classical music. Having most of his chamber music works, Wolgang is now preparing with Daniel a ta-guitar concerto. Wolfgang shall be present to ETap, on  July 17-18, only for your private lesson.
Topics of this 2018 session:
Randy Strom
The great jazz musician will show and explain his incredible groove. Through a choice of great standards, Randy will demonstrate improvisation on chord changes with walking bass. Specially interesting is the topic of the 2018 session: chords with four different notes and their use.
Daniel Schell:
– General tapping techniques: fingering on various boards (including the guitar)  and tunings ( 4ths, 5ths, crafty)
-Harmony: Traditional, jazz and new chord changes. We shall continue the chords studies which we started last year.
Watch the scores of "Spring Comes" and Blue E-Tap.
"Minor 8"
– Rhythmics: Even and uneven metrics: Using such meters as 4/4 , 5/8 and 7/8 and alternating them.
– Creating interesting rhytms and lines on those meters and others
– Multi motive improvisation: one different motive in each hand.
Wolfgang Daiss: the greatest and most impressive tapping reader of all times, Wolgang teaches individually during the session. Here is your opportunity to have a -free- private lesson with legend Wolfgang.
AKDT
Académie Internationale d'été de Wallonie
Avenue Herbofin 39
B-6800 LIBRAMONT
Belgium
(Map)
In collaboration with "AKDT"
www.akdt.be
Académie Internationale d'Eté de Wallonie.
Check our schedule of the 2018 session here
Any questions ? Please check our FA.Q page